TRAVEL BLOG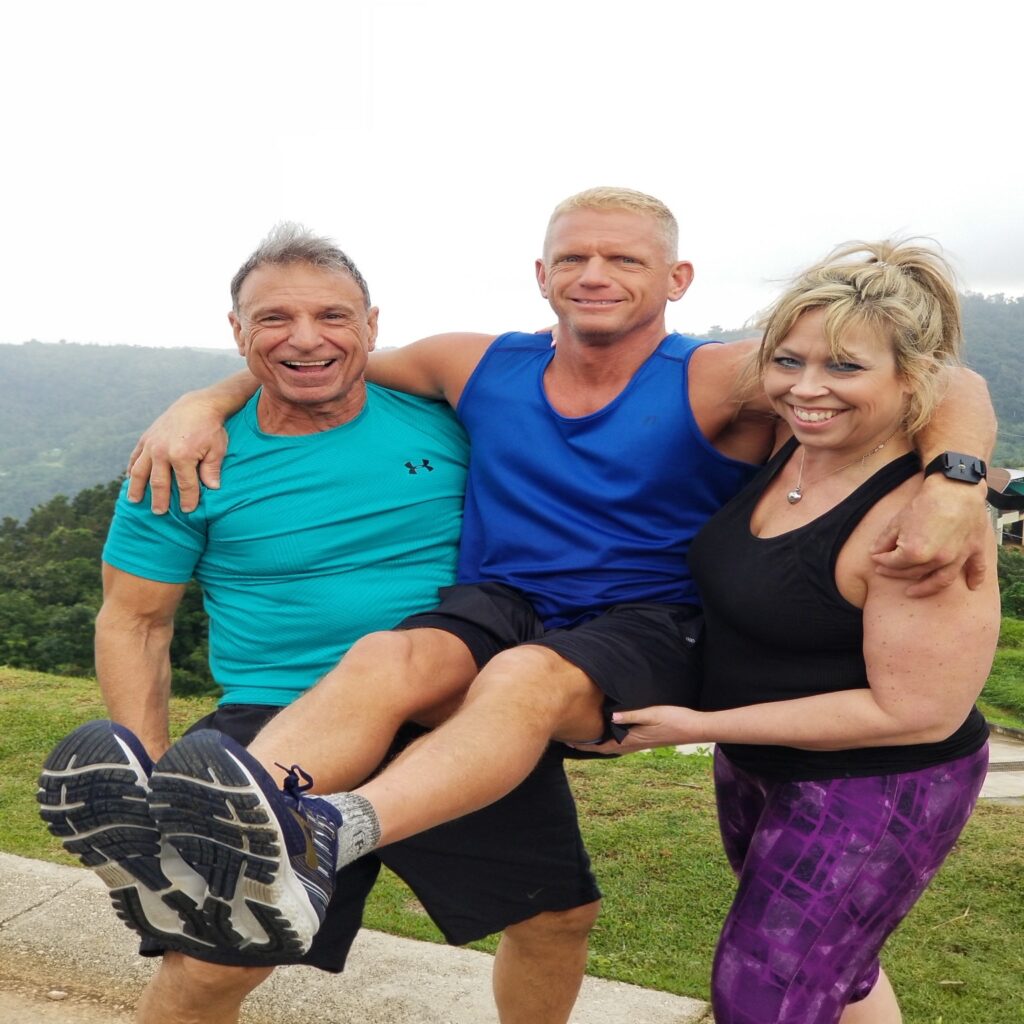 5 Unforgettable Experiences in Puerto Rico You Must Try!
I recently had the pleasure of visiting Puerto Rico, and I can confidently say it was one of the best trips I've ever taken; it's truly a paradise. This Caribbean island has something for everyone, from the beautiful beaches to the majestic mountains! But if you want to make the most of your stay, here are five must-do not to be missed.
TORO VERDE ZIPLINE TOUR
With ITOURPUERTORICO, I was able to experience the best adventure tours in Puerto Rico – MONSTER The Zipline Tour. I had a chance to ride the top three ziplines in the world – with 7 zip lines in a sitting position! This included Monster, which is the longest zip line in the world, followed by The Beast, the second-longest zip line in the world. I TOUR PUERTO RICO also provides pick-up services from San Juan, making this a hassle-free and incredibly exhilarating experience.
I was off to experience the best adventure tour in Puerto Rico. The adrenaline-packed tour promised top-tier safety thanks to their redundant two cable lines. With a harness around my legs securely attached to pulleys, I stepped onto a platform equipped with a helmet and gloves. And away, I flew through seven different ziplines. It was an amazing ride thrilling for adventurers of all ages!
El Yunque HIKING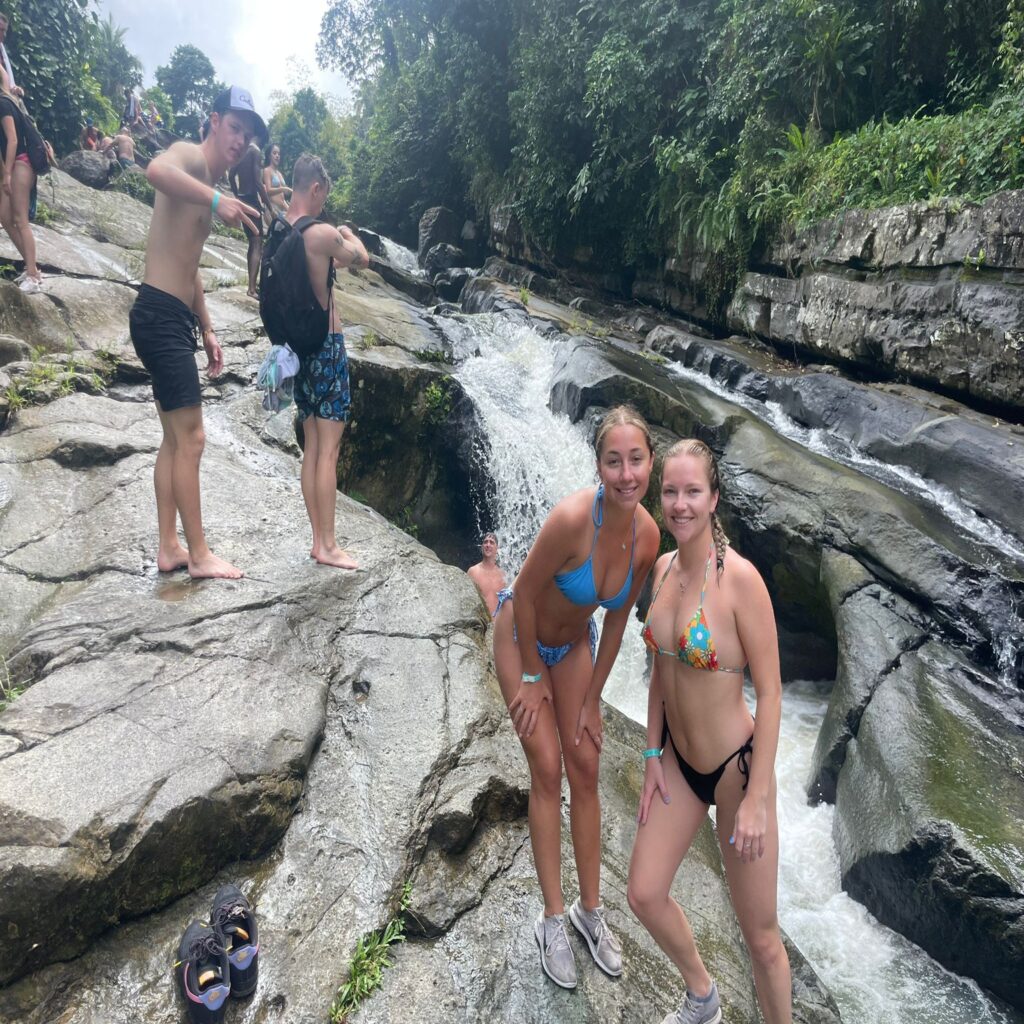 One of my favorite activities was trekking through El Yunque rainforest beneath its stunning natural beauty. Waterfall Adventure Tour gave me the unique opportunity to learn about the rainforest flora and fauna, conservation efforts, and the importance of the surrounding environment. With ITOURPUERTORICO, I had the opportunity to take a fun sliding adventure down the waterfall, just relax and appreciate its spectacular sights. Although I've visited Puerto Rico multiple times, this was truly a special memory that will stay with me forever.
With I TOUR PUERTO RICO the drive to the beautiful rainforest area should take about 40 minutes. Once you arrive, you can truly escape city life and explore nature's wonders in this breathtaking area. During your two-hour stay there, you'll find a water slide, be sure to bring some instant relaxation and fun. I TOUR PUERTO RICO guarantees it'll be a special day to remember!
The Secret Culebra Island Snorkel Tour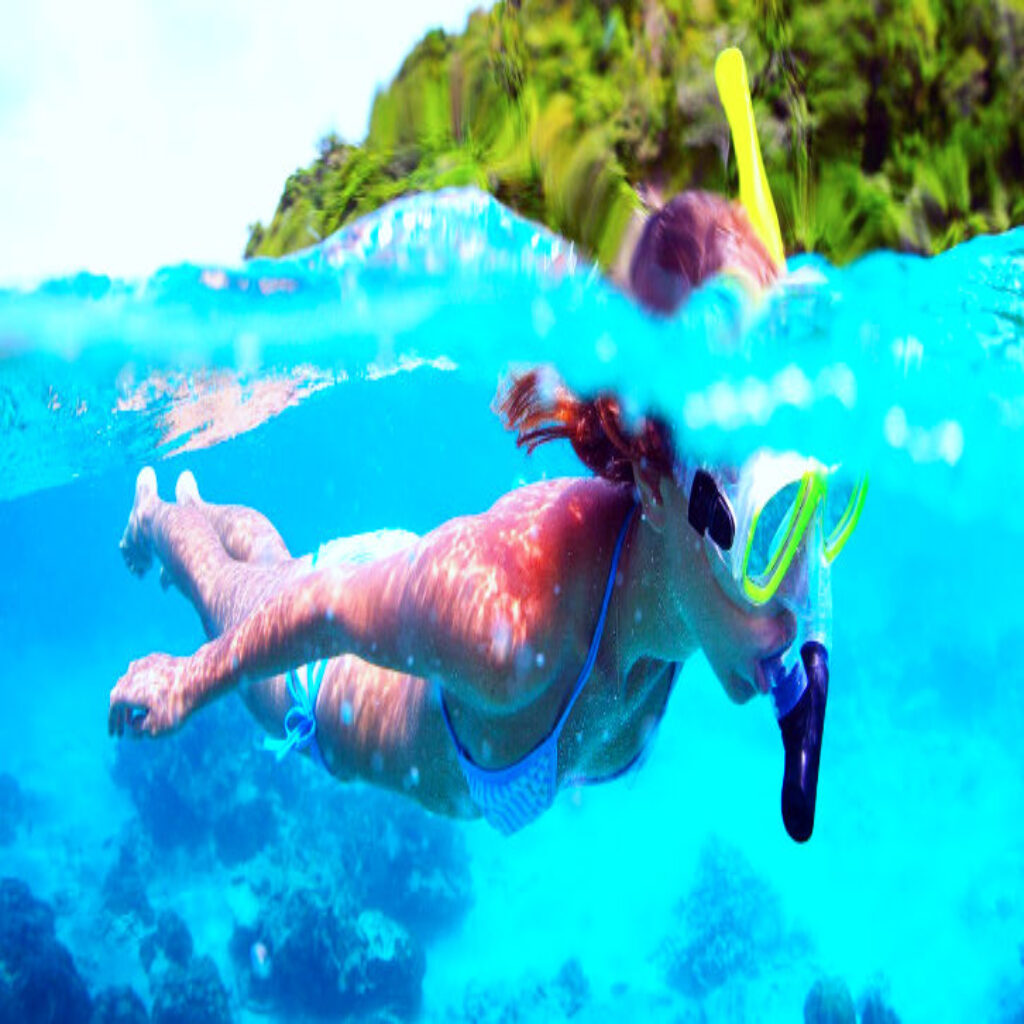 ITOURPUERTORICO's Culebra Island Getaway Beach & Snorkel Tour was a wondrous adventure across the Caribbean, starting with breathtaking views of the Cordillera Islands from marina Puerto del Rey. After sailing for around 40 minutes on a high-speed catamaran, we stopped at one of Culebra's spectacular reefs for about an hour and a half of snorkeling.
On this excursion, we had the opportunity to visit Flamenco Beach to enjoy a day filled with sun, sand, and sea. Depending on water conditions and weather, the Captains steered to either Culebrita, Tamarindo, or another beautiful beach that would fit best to relax and take in nature's beauty. After a nice swim and perhaps some snorkeling offshore, lunch was served at around 11:45. Even then, there was plenty of time before our departure back to the marina at 3:45 pm. We all enjoyed a delightful meal featuring local pastries, sandwiches crafted from scratch, a salad bar, and some freshly cut fruits. All in all, it was an incredible day that left me feeling genuinely delighted!
Old San Juan Sailing Excursion
I had the chance to go on ITOURPUERTORICO's San Juan Sunset Bay Sailing Excursion. Specifically, I took a trip aboard the Amazing Grace! It served as an incredible replica of traditional American sailing crafts and was stunning when outfitted with its seven sails used in different combinations according to varying wind conditions. It truly made for a memorable experience as we sailed through San Juan Bay and beheld the city's captivating architectural charm. The view of the sunset against the evening sky was simply majestic. With ITOURPUERTORICO, you can enjoy this extraordinary voyage too – whether it's a day or evening sail or even one of their available charters.