At El Yunque in Puerto Rico!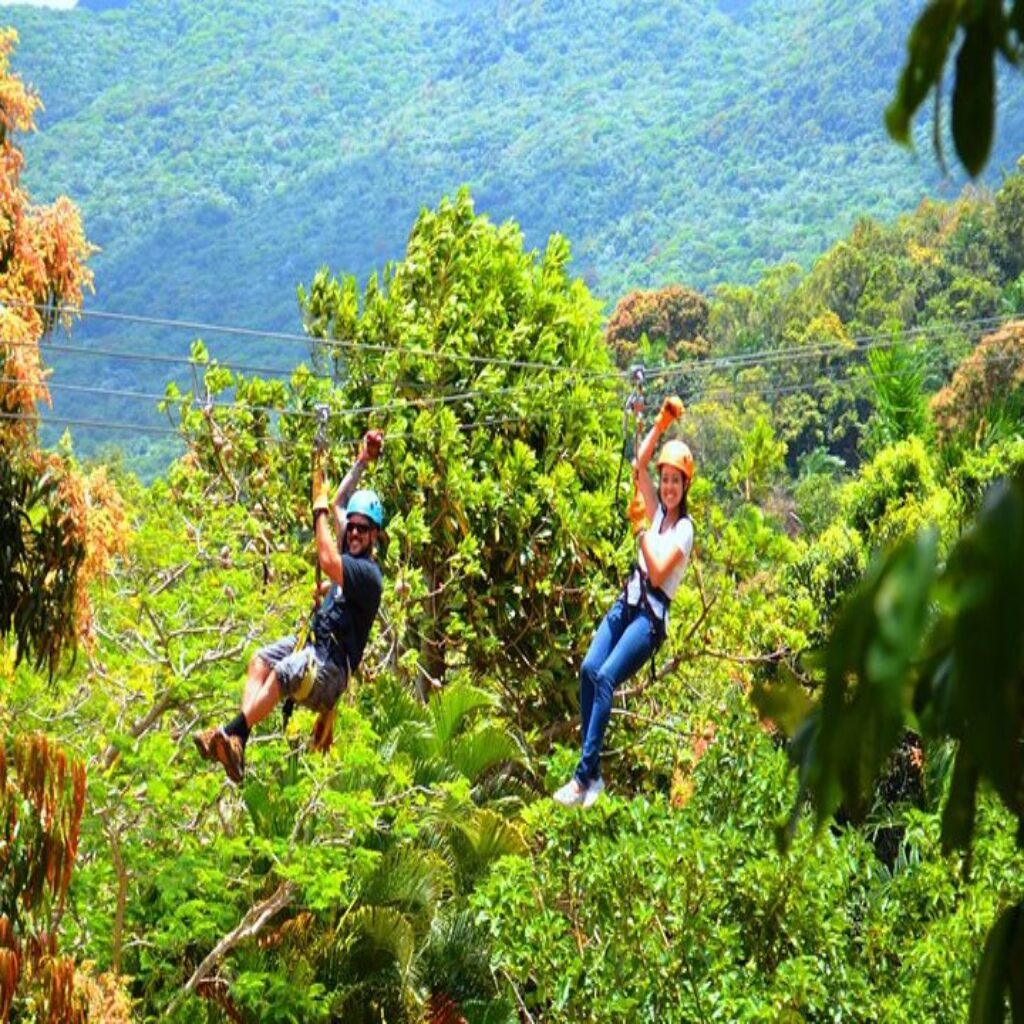 Thrilling and Exciting Beach, Ziplining, and the Rainforest
Are you dreaming of the perfect Puerto Rican excursion?
Furthermore, it starts with our Best Day Tour in Puerto Rico: Luquillo Beach, Ziplining, and Rainforest adventure! As a result, feel the excitement as you soar over stunning rainforest canopies, or take time to relax on scenic Luquillo Beach – it's the best of both worlds! Plus, no prior experience is required. Everyone 8 years old and up can join in on this tour! 
Escape to a place far from your worries, and immerse yourself in the wonders of El Yunque National Forest. From each platform, you'll be presented with breathtaking views encompassing lush greenery for miles. Our trained professional staff will guide you every step of the way, as safety is always our top priority. 
Are you tired after all that ziplining?
Then it's time to kick back with a few relaxing moments at Luquillo Beach. However, Feel free to snorkel around the jaw-dropping coral reefs or just lay your towel down by turquoise waters – take some time to appreciate nature and true natural beauty! Put your cares away while finding peace at one of our favorite beach spots.  
Experience Puerto Rico like never before with our Best Day Tour in Puerto Rico: Luquillo Beach, Ziplining, and Rainforest! Book today or contact us for more information about this unforgettable destination adventure.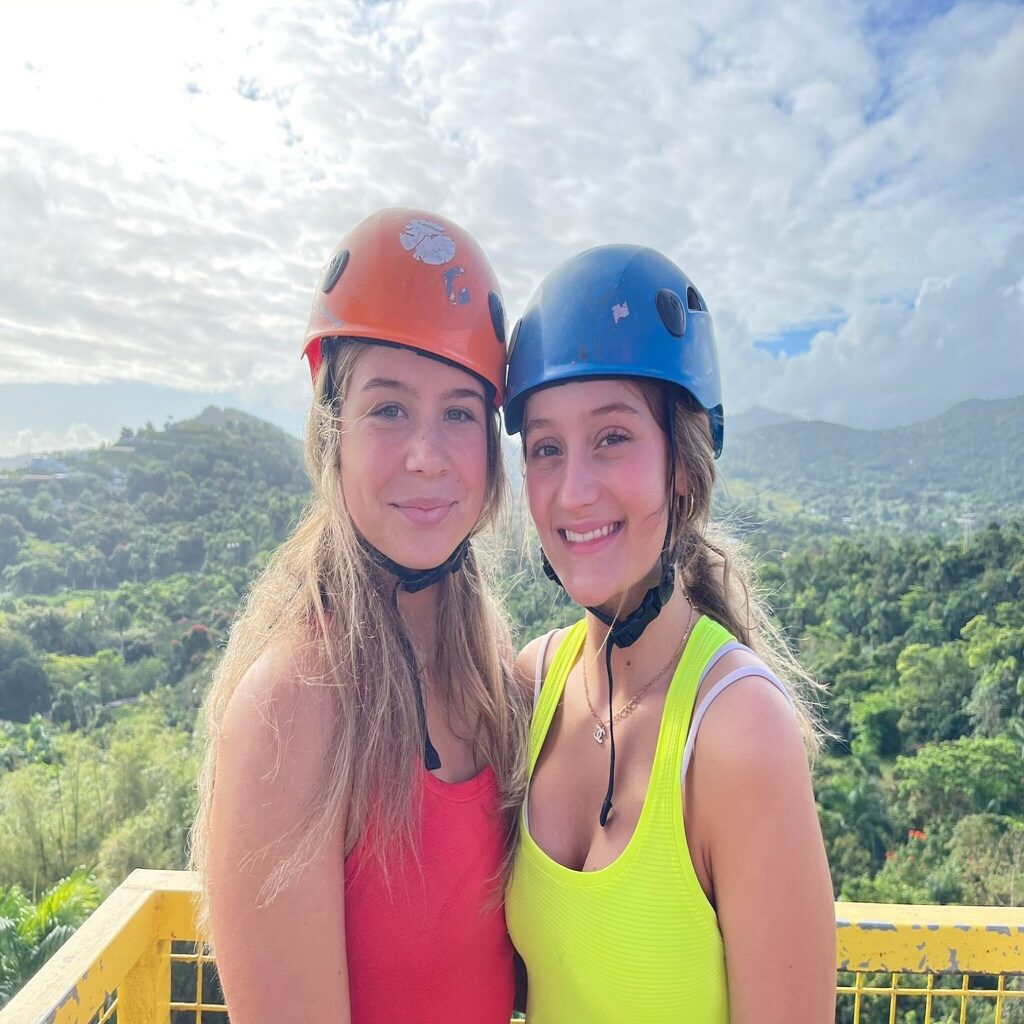 GOOD TO KNOW
Get ready for the adventure of a lifetime!
Join us for an El Yunque Rainforest Zip Line Tour, where you'll be surrounded by lush rainforest. The tour will include transportation. So don't forget to bring a pair of socks, towels, water shoes, a change of clothing, and refreshments. Additional items like umbrellas, sunblock, sunglasses, and cameras are welcome. To enjoy the thrill of ziplining in Puerto Rico's rainforest, you must be at least eight years old and 4 feet tall, with a maximum weight limit of 250 pounds. If anyone has medical conditions that might affect their participation, don't hesitate to contact your tour guide beforehand to make suitable accommodations. So come along on this extraordinary journey starting at 10:00 AM through 6:00 PM!